Bringing Adaptive Design to Cayuga County!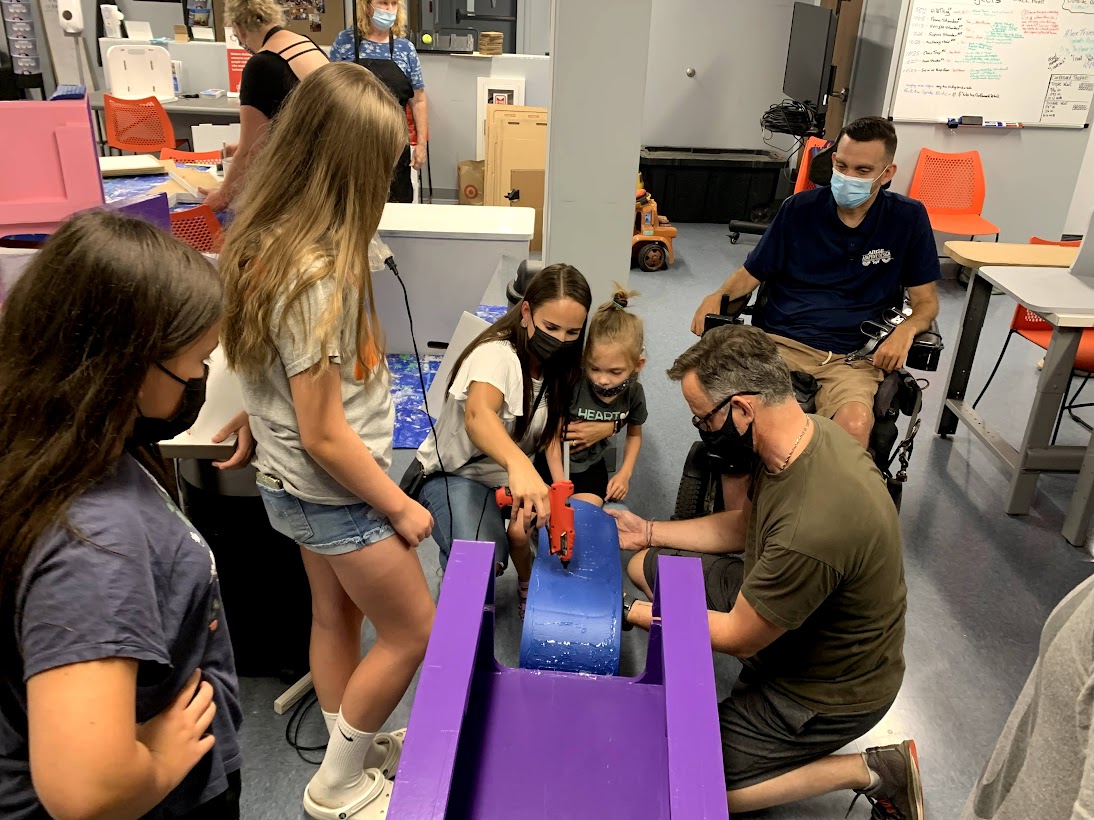 Do you have a disability, or know someone with the disability that lives in Cayuga County and could benefit from a customized adaptive device? Do you work at a clinic or a school that could benefit from customized adaptive devices? ARISE Adaptive Design is expanding into Cayuga County thanks to funding from the United Way of Cayuga County. We are excited to demonstrate how building with simple, low-cost materials can offer greater access, independence, and opportunity for those living with disabilities.
In the upcoming months the Adaptive Design program will be hosting community build events where we will be teaching volunteers how to work with materials such as triple-wall cardboard, foam cushioning, and PVC tubing to build adaptive devices. We plan to work with individuals/families in need of an adaptive device at these build events to create and supply them with their own unique piece of equipment. The AAD build events will not only teach the methodology, but also the philosophy behind the adaptive design approach.
Calling All Volunteers!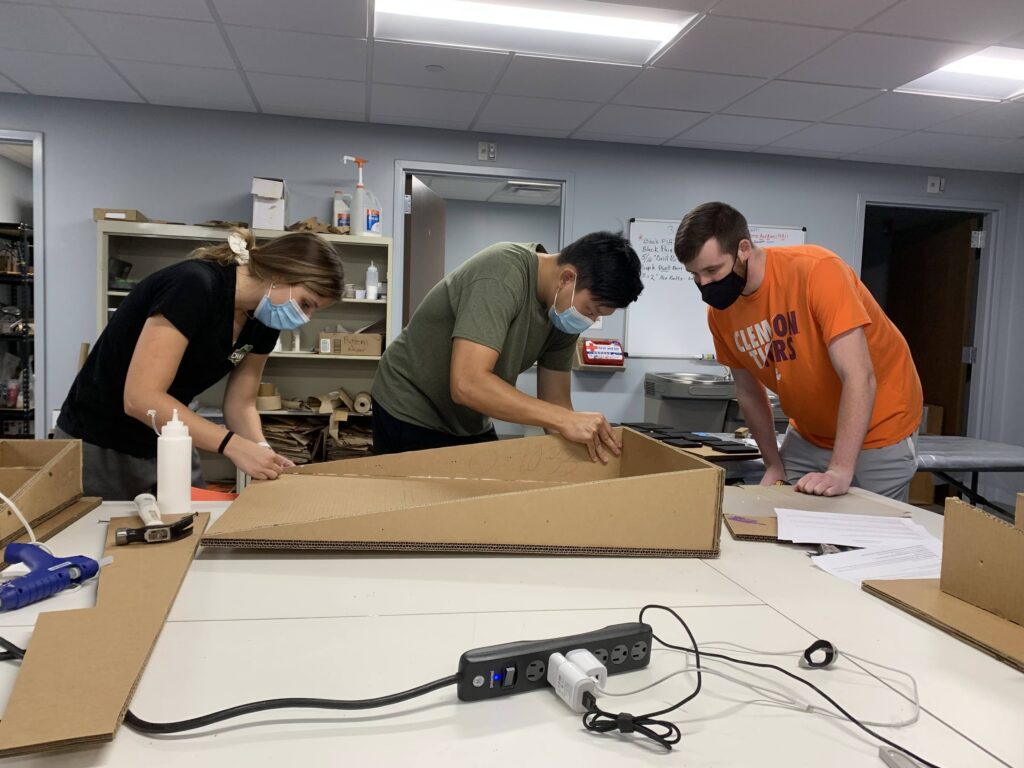 In order to fulfill the need for adaptive equipment, we are hoping to develop is strong volunteer group in Cayuga County that will focus specifically on requests that come directly from other Cayuga county residents. Are you a physical or occupational therapist, speech-language pathologist, or other type of clinician who would like to use your knowledge and skills to give back in your community? Do you happen to be a maker, engineer, designer, student, or just someone who wants to learn new skills while helping others? AAD relies on a diverse volunteer workforce to tackle the enormous need for specialized adaptive equipment in each community it serves. AAD volunteers have the opportunity to work and build along with the individuals in their own community who request an adaptive device. Developing an eclectic co-design community of volunteers from different backgrounds who work along with device recipients not only fulfills a need but also strengthens community bonds. Volunteering with AAD is a great way to learn new skills and meet others in your community!
Sponsorships and Donations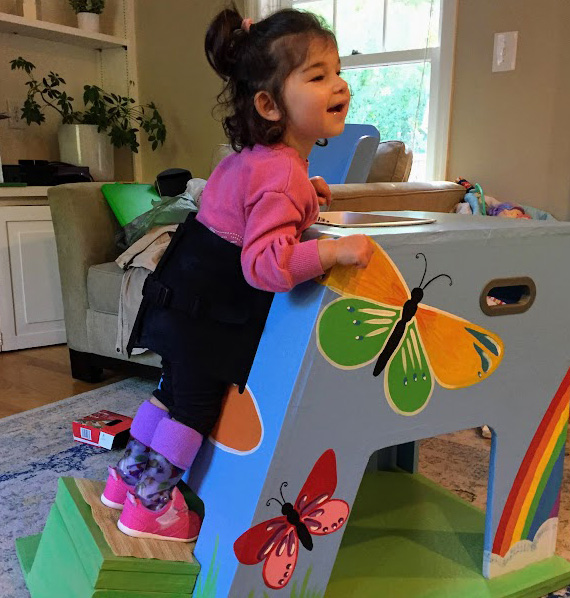 ARISE Adaptive Design relies heavily on local donations and sponsorship support to run the program, purchase materials, and to keep the cost of the equipment we provide to recipients to a minimum. We are extremely grateful for all those who decide to donate to this worthy cause. If you would like to support AAD but are unable to take part in build events, please consider making a donation to support the effort. ARISE now offers the ability to make recurring monthly donations if one large donation amount may be difficult. Donations can be made by visiting https://www.ariseinc.org/donate/.
ARISE offers opportunities for corporate sponsorship and volunteerism as well. By providing the assistance of a corporate sponsorship, AAD is able to craft and offer a unique staff team building experience for your employees. Learning and taking part in an adaptive design build event is a memorable and meaningful experience that teaches new skills, strengthens soft skills, builds comradery, and serves an important need in the community. Reach out to us to learn how your company may be able to get involved and become an ARISE Adaptive Design sponsor today!
For more information or to get involved please email adaptivedesign@ariseinc.org, or call (315)671-5104.