Our History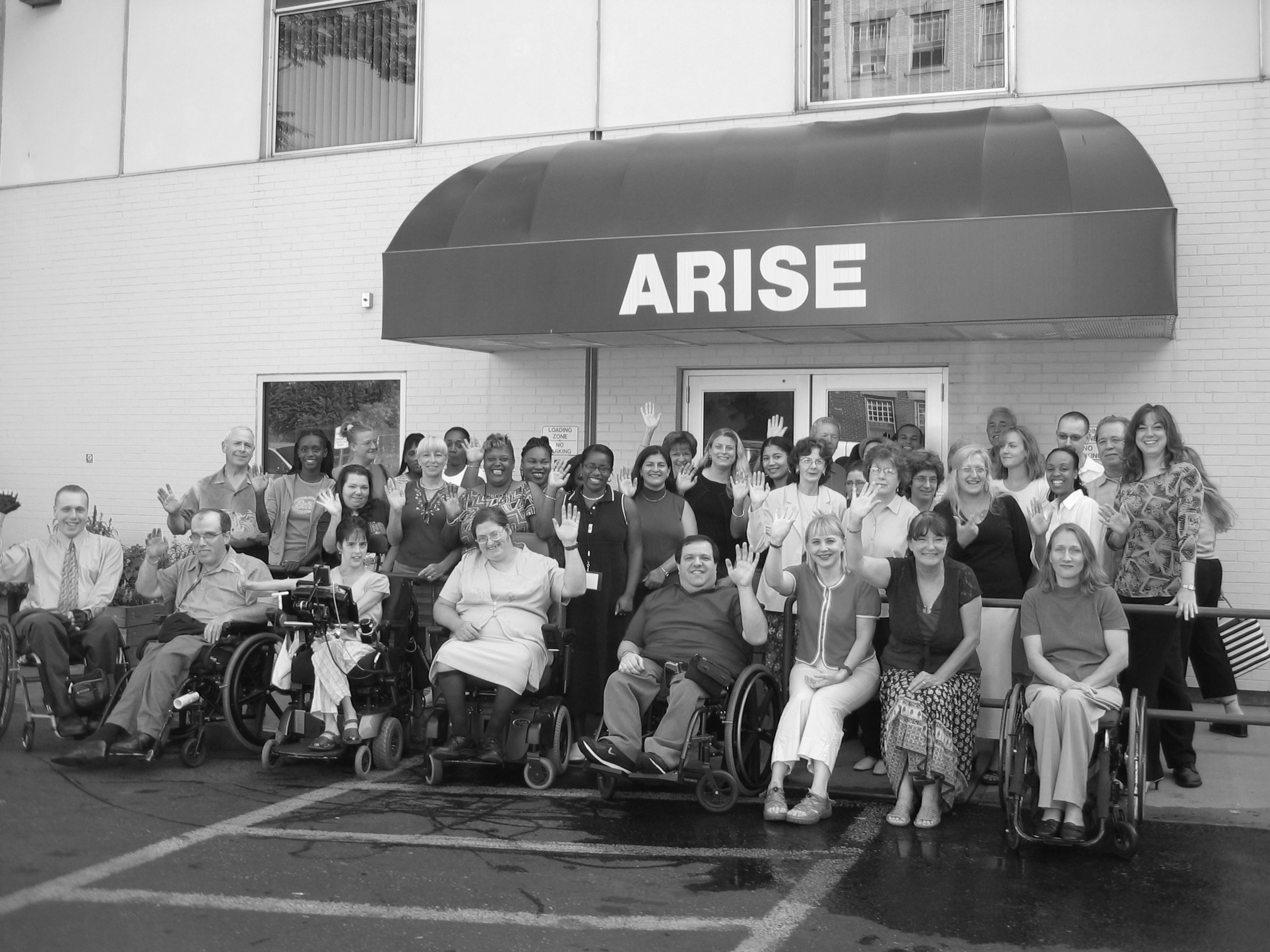 1996 … ARISE opened its first satellite office in Oswego – an office that has grown from 4 to more than 25 full-time staff members.
1996 … ARISE partnered with Toggenburg Ski Center to launch ARISE & Ski. Today, more than 80 people participate each ski season.
1998 … ARISE received a horse farm located in Madison County as a gift from Dr. James Marshall. ARISE at the Farm offers a wide range of accessible, inclusive recreational opportunities including an accessible playground, open to the public, added in 2015.
1999 … ARISE merged with Child and Family Service of Onondaga County – an agency that has provided social services to the community for over 100 years.
2003 … ARISE established a formal presence in Madison County with the opening of an office in the Oneida One-Stop Career Center.
2003 … ARISE partnered to launch an innovative initiative that offers mental health services in three Syracuse schools to children in need and their families. This service has expanded to dozens of schools throughout Onondaga and Oswego counties.
2004 … ARISE was selected to operate a Statewide Systems Advocacy Network Center (Syracuse) and Support Site (Oswego).
2005 … ARISE was selected to become the Regional Resource Development Center for Persons with Traumatic Brain Injury for the eight-county Central New York region.
2010 … ARISE expanded mental health services into Oswego County.
2011 … ARISE is designated as the Center for Independent Living in Madison County.
2014 … ARISE merged with Options for Independence in Auburn, NY providing services in Cayuga and Seneca counties.
2015 … ARISE is certified as a National Health Services Corps Site, affording federal student loan repayment relief opportunities to our licensed professional staff members.
2017 … ARISE is accredited by the Council on Quality and Leadership, recognizing our person-centered, holistic approach to working with people on their individualized goals.
2019 …ARISE renovates its building at 635 James Street to add 5000 square feet of additional program space, including a designated workshop for ARISE Adaptive Design.
2020…ARISE builds an addition and renovates its existing barn at ARISE at the Farm, consolidating all Madison County services into a one-of-a-kind interdisciplinary Independent Living Center.
2021…ARISE consolidates work spaces in its Syracuse offices and initiates a hybrid work environment.
2022…ARISE expands its Ramp program in Cayuga County.