Regional Advisory Committee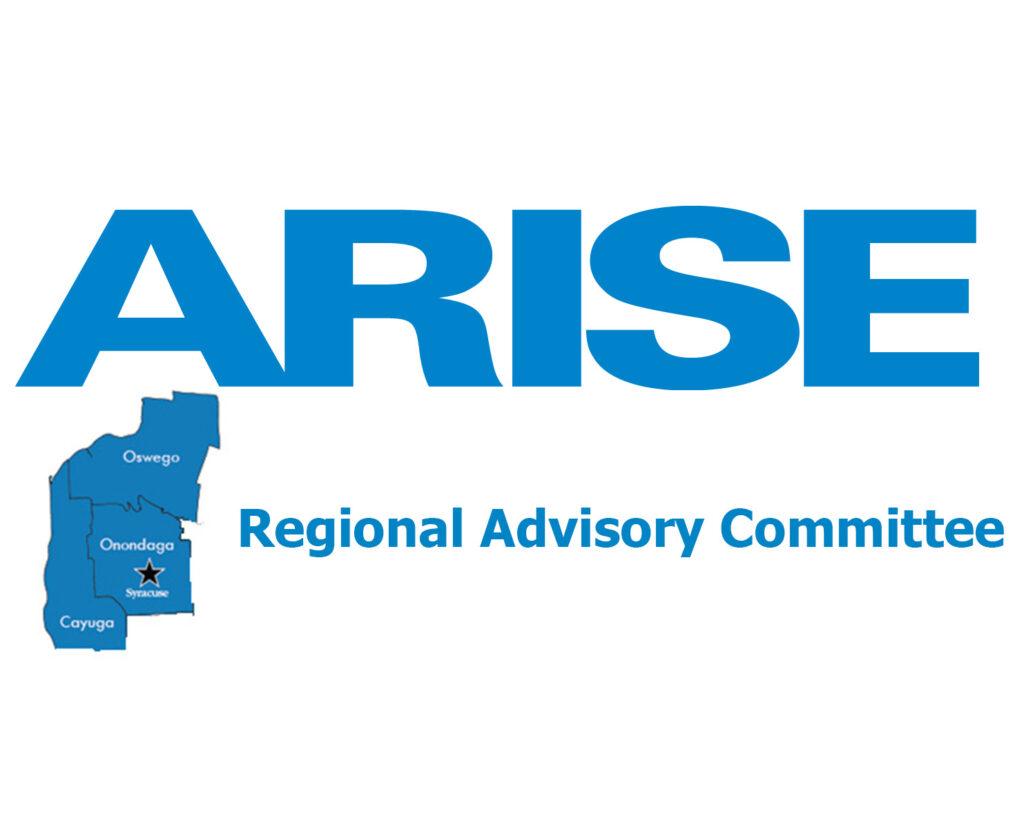 Provide recommendations to ARISE staff leadership about local activities in which ARISE might participate to benefit people with disabilities served by ARISE.
Facilitate access to individuals, families, community groups and local leaders in order to gain support for ARISE activities.
Provide recommendations and support for funding opportunities to further the ARISE mission, purpose and activities.
Providing training on programs offered by ARISE by having an appropriate staff member present at meetings.
Sharing dates of ARISE events that Advisory Committee Members are encouraged to attend.
Giving updates on ARISE activities.