Therapeutic Recreation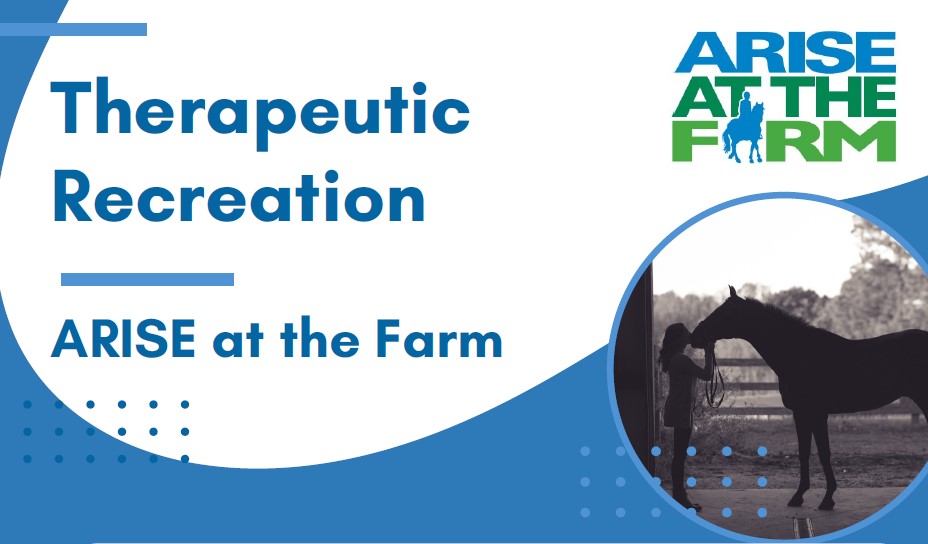 WHAT IS THERAPEUTIC RECREATION?
Therapeutic Recreation is the use of recreation or activity-based interventions to
address the assessed needs of an individual as a means to wellbeing. Using a
strengths-based approach, a certified therapeutic recreation specialist (CTRS) will
conduct an assessment, and work with each individual to develop individualized
goals and objectives to assist the individual on a pathway to wellbeing.
WHO CAN PARTICIPATE?
Therapeutic Recreation is offered in an integrated community setting and is an
inclusive program for people of all ages and abilities. Therapeutic Recreation can
assist individuals with a variety of goals, from increasing confidence and building
independence to improving fine motor skills.

WHAT ARE THE PAYMENT OPTIONS?
Individuals can self-pay for Therapeutic Recreation services or pay using a self-direction
budget. Costs are as follows:
Intake Session: $125.00 (one hour)
Individualized Sessions: $100.00 (per one hour session)
FOR MORE INFORMATION:
Please contact: Mary Schwanke, Respite and Family Support Services Manager, at mschwanke@ariseinc.org or the Inclusive Recreation Coordinator, Rebecca Schafer, at
rebecca.schafer@ariseinc.org