Consumer-Directed Personal Assistance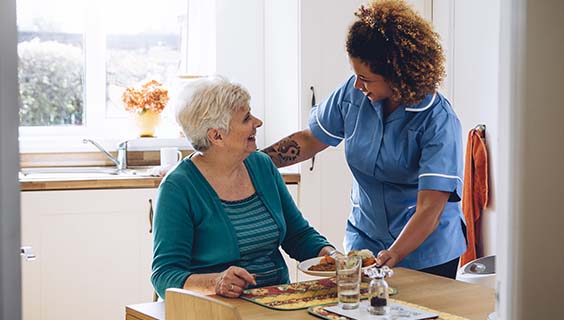 The Consumer-Directed Personal Assistance Program (or CDPAP) provides individuals who need a variety of in-home tasks, based on your specific home care needs, so you can stay in your own home and have your family and friends care for you.
ARISE offers fiscal services (billing Medicaid and paying your personal assistant) to individuals who are approved for the program through their Medicaid insurance company, and ARISE has a team of qualified coordinators to assist you in the beginning process and on. ARISE serves Onondaga, Oswego, and Cayuga Counties for approved individuals.
To begin the process, you will need:
To be eligible for or have Medicaid insurance
Complete an assessment with your personal doctor
Contact your insurance company to request a nurse assessment for the program
Be self-directing or have a designated representative who is willing and able to assume the responsibilities of the program
ARISE also offers similar Consumer Directed In-Home Services for people ages 60 and older who are low-income but do not qualify for Medicaid. To apply, contact the Office on Aging in your county.
CDPAP FAQ
How does my personal assistant get paid?

ARISE pays your personal assistant directly through our company and is eligible for payment by check, direct deposit, or debit card.

How long does it take to begin my services?

From the start of the application process, it can take up to one (1) month to begin with ARISE. Your personal assistant will be able to manage their own medical requirements or ARISE will pay for the requirements to be completed.
Contact Us
ONONDAGA, MADISON, CAYUGA, SENECA, AND ONEIDA COUNTIES
Lauren Canorro
Assistant Director of CDPAP
OSWEGO COUNTY
Rochelle Kandt
CDPAP Coordinator