You are Invited to the UNIQUE Art Exhibit at the Everson Museum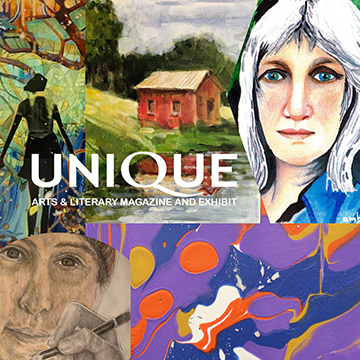 Coming up in August you are invited to enjoy the work of some spectacular local painters, poets, and sculptures! More than 60 Central New York Artists participated by submitting their art and literary work to this year's UNIQUE Arts & Literary Magazine. ARISE is now working on putting it all together! We would like to thank the Everson Museum of Art for hosting this year's exhibit, which opens to the public on August 19th and runs through September 25th. The Everson Museum of Art is located at 401 Harrison Street in Syracuse.
What is the UNIQUE Magazine?
UNIQUE is an Art and Literary Magazine that shares the artistic visions and voices of individuals with disabilities. UNIQUE represents the power of art to express, educate, and inspire.  Art comes in many forms. The creative work published in UNIQUE includes poems, paintings, drawings, photographs, sculptures, computer-based art, and mixed-media works.
The magazine is published annually in the fall by ARISE and distributed throughout Central New York to display the creative work of artists and writers with disabilities living in Central New York.