The New Voting Machines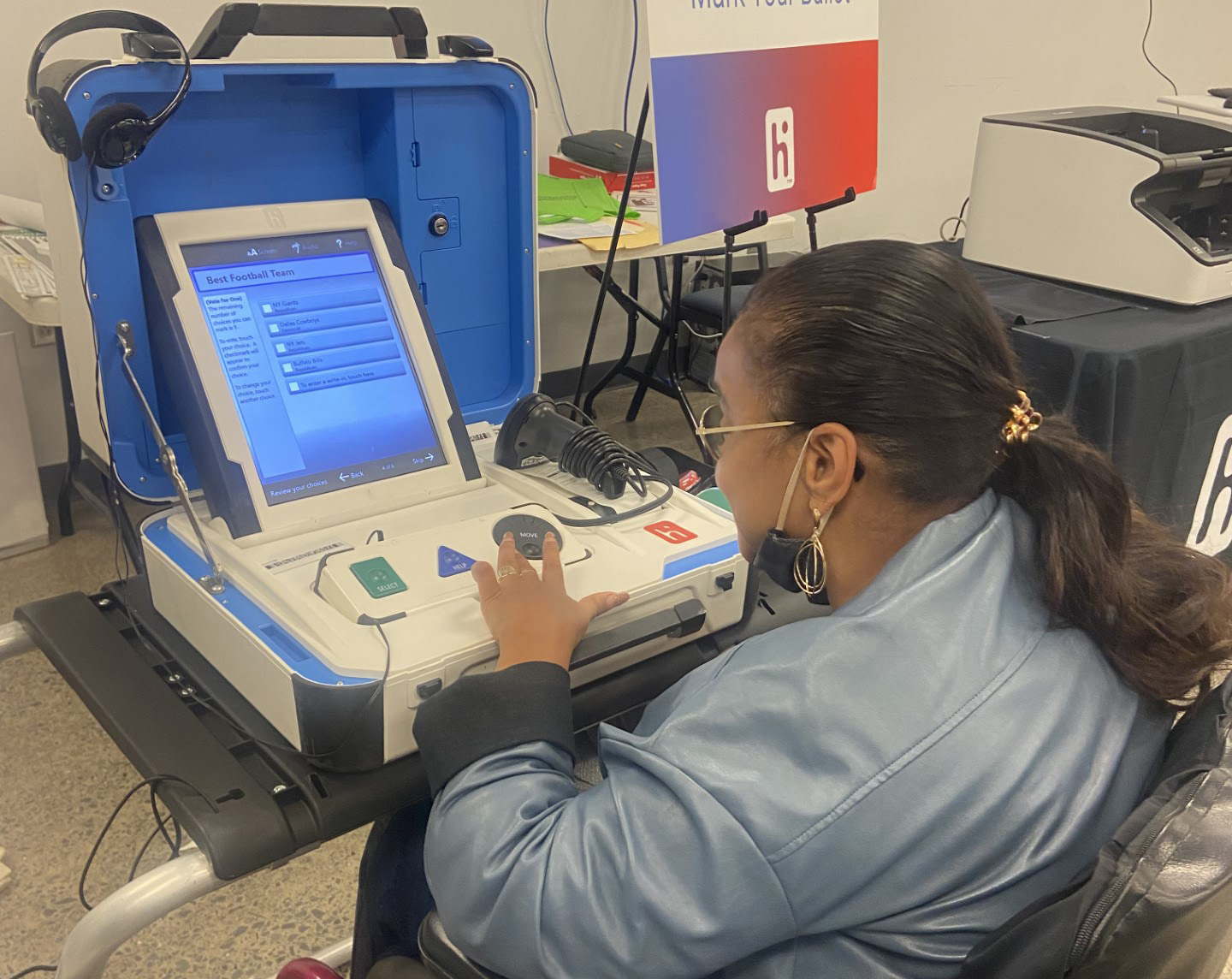 Following the 2000 federal election in which some inaccessible and poorly functioning voting machines were used, the federal government mandated that every state buy new accessible voting machines. New York State became the 50th state to meet the federal guidelines for accessible voting machines. After 20 years of using these machines, it is finally time for Onondaga County's Board of Elections to take advantage of advances in technology and buy new voting to make it easier for all voters, particularly voters with disabilities, to cast their ballots.
The Board of Elections invited members of ARISE's Independent Living Council to join with County staff for the demonstrations of the four voting machine systems by the companies that were certified by New York State and applied to the county's call for applicants. Agnes McCray, Marilyn North and Beata Karpinski Prehn, attended the demonstrations and got to see how each machine would work in the real world.
The biggest difference between the current voting machine and the proposed replacements was the use of touch screen technology, making casting a vote much easier. Most of the machines were also significantly smaller than the current machine. The best machines also separated the function of marking a ballot and submitting your final marked paper ballot. The current machine combines both functions. Currently, any attempt by a voter to submit their ballot while another voter is attempting to mark their ballot freezes the ballot marking function while the completed ballot is tabulated.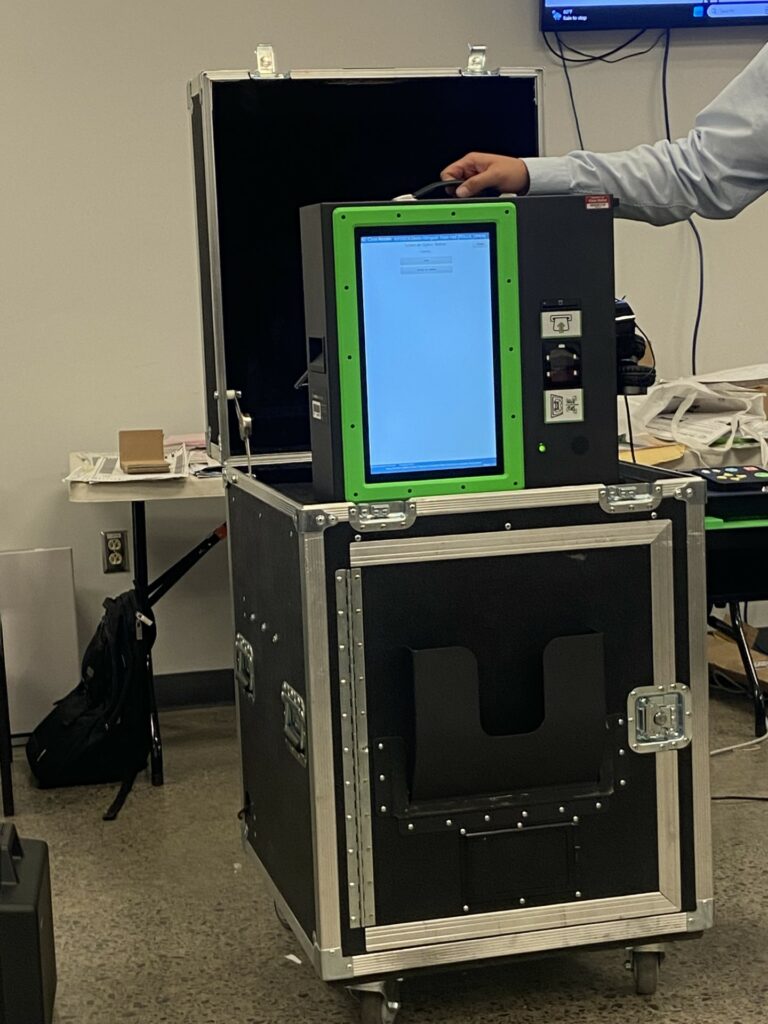 Onondaga County has chosen the Clear Ballot machine, one of the good choices according to our ARISE inspectors. The the County has acquired the machines and will use them in November. The machine is a touch screen and separates ballot marking from vote tabulation. The one complaint is that the machine is designed to be set up on top of the machine's very large storage case. It is the size of a large electronic tablet, so it needs to be elevated to be accessible. Unfortunately, the large case would block a voter in a wheelchair from rolling underneath the set up. We will certainly advocate for the machines to be set up on tables that will not block wheelchair access.
Board of Elections hopes new voting machines will help Onondaga County leap into the future | WRVO Public Media
Onondaga County unveils new voting system | WAER
Onondaga County's new voting machines could revolutionize the way you vote – syracuse.comOnondaga County debuts new voting machines (localsyr.com)