Sennett Meadows Senior Apartments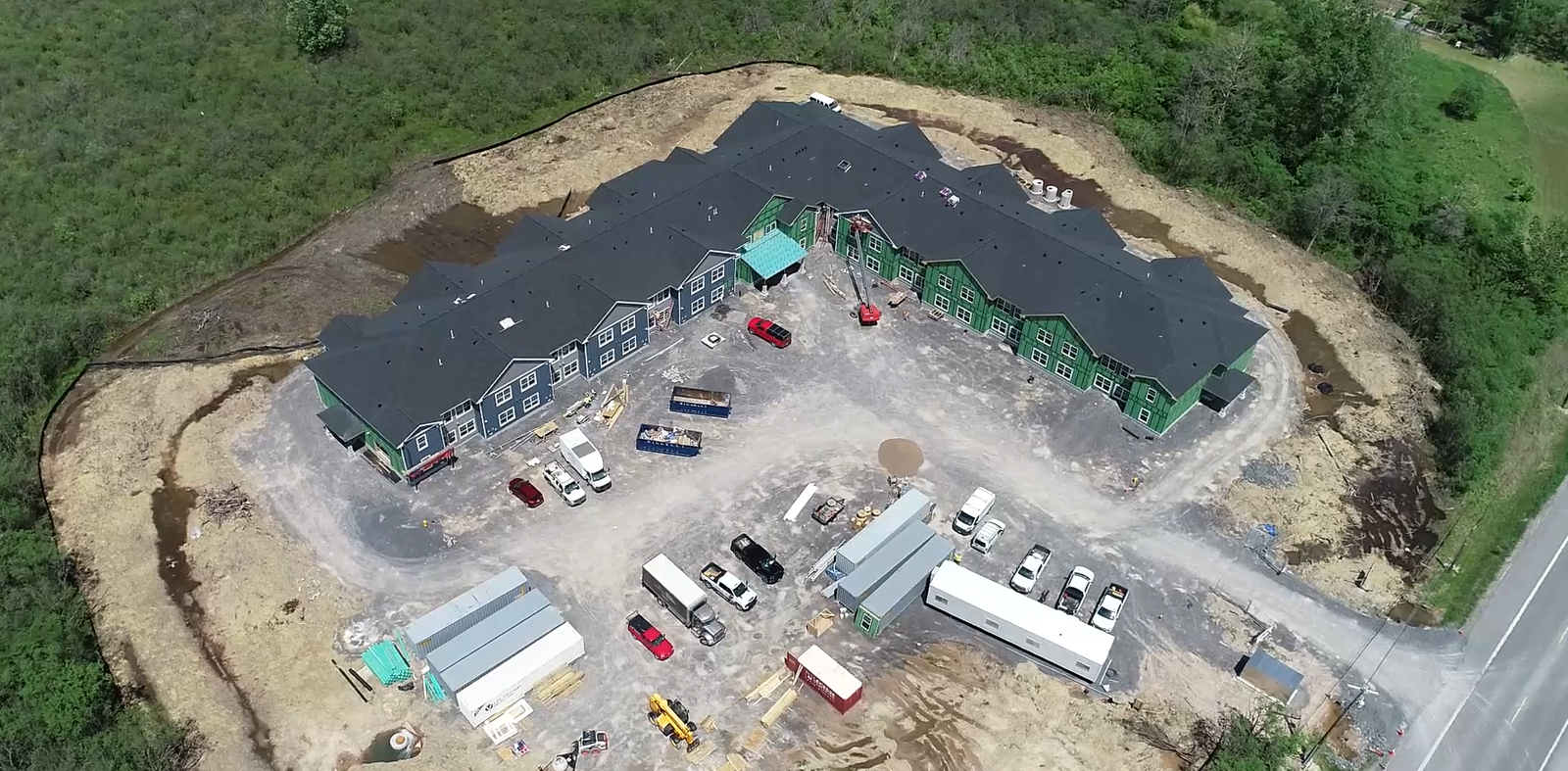 ARISE has partnered with Rochester's Cornerstone Group (RCG) for the development of the Sennett Meadows Senior Apartments, a 60-unit affordable rental housing project in the Town of Sennett, Cayuga County.
The project is being constructed on a 5.65-acre site located at 3365 East Genesee Street, between the Village of Skaneateles and the City of Auburn. The two-story, wood frame, L-shaped building will provide 60 units targeted to seniors at 80% of the Area Median Income (AMI) or less. There will be 56 one-bedroom apartments and four two-bedroom apartments.
Through this partnership, ARISE applied for and was awarded NYS Empire State Supportive Housing Initiative (ESSHI) funds to support 18 supportive housing units. These will consist of 18 one-bedroom apartments and will provide permanent supportive housing and case management of 14 units for frail/elderly seniors age 55 and older and four units for seniors with military service and disabilities age 55 and older.
The additional 42 non-supportive units will be made available to seniors 55 and older, and they will be managed by the RCG property manager. Construction of Sennett Meadows is due to be completed in October of 2022.
RCG is making great progress! Just take a look at this fly-over.