Pennellville Ramp Raising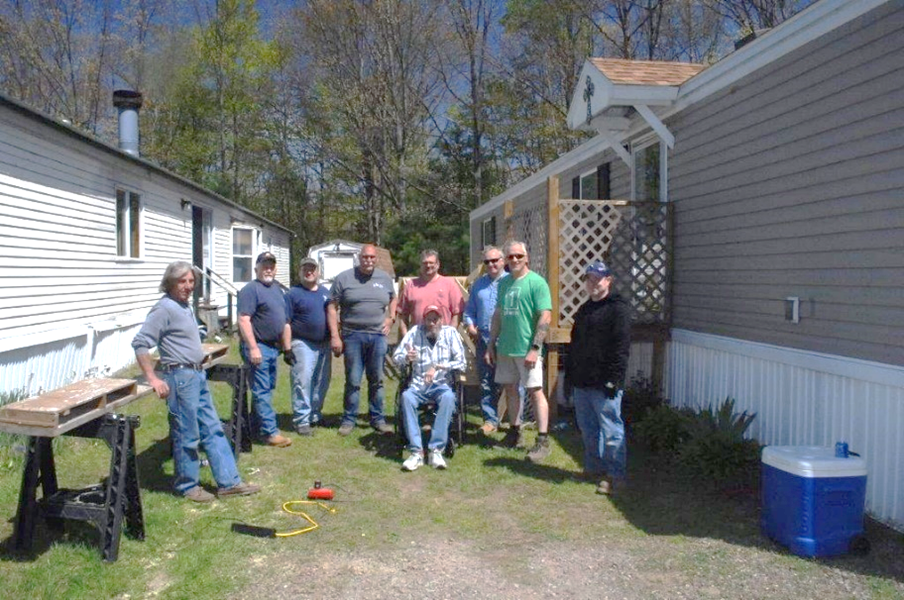 Special thanks from ARISE to a group of volunteers from the Callimachus Masonic Lodge #369 out of Phoenix. This group of hard workers joined forces with ARISE to assist a resident in the town of Pennellville, regain the ability to enter and exit the home safely. The seven volunteers along with one volunteer from the First United Methodist Church of Oswego, showed up at the site at 8:00 AM and commenced installation of an access ramp. With in 3 hours the installation was complete. The ramp recipient was very pleased, the recipient's son commented saying," I'm very humbled by the efforts of everyone that showed up here to help put this ramp in. This is great!" On behalf of ARISE and the Ramp Program, we would like to thank the volunteers in making a difference in the life of this member of our community!
If anyone is interested in helping with a future installation or donating to the ARISE Ramp Program, please contact Scott Pecoy at ARISE by phone: 315-602-4938 or by Email: specoy@ariseinc.org. Together We Can Make a Difference in our community!