Need Financial Help?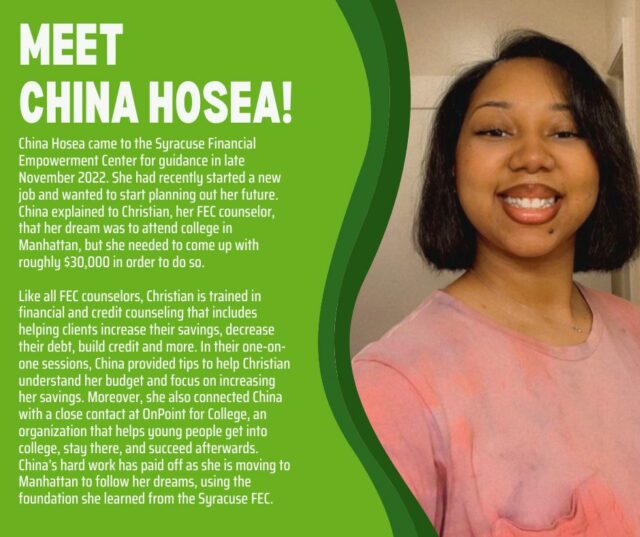 If you are in need of financial help the Syracuse Financial Empowerment Center offers many services and programs. The Center is free to all residents in and around the city of Syracuse, providing professional, one-to-one financial counseling.
The Center makes getting a consult easy. They have a new scheduling tool (See link is below) that allows new clients to read about their financial counselors and see availability in real time. The Center still offers in-person appointments and they offer Zoom and phone appointments for those that cannot meet in person or who have transportation challenges.
If you would like more information visit the Syracuse Financial Empowerment Center website or call 315-474-1939 ext. 5.