Meet the Mountain Man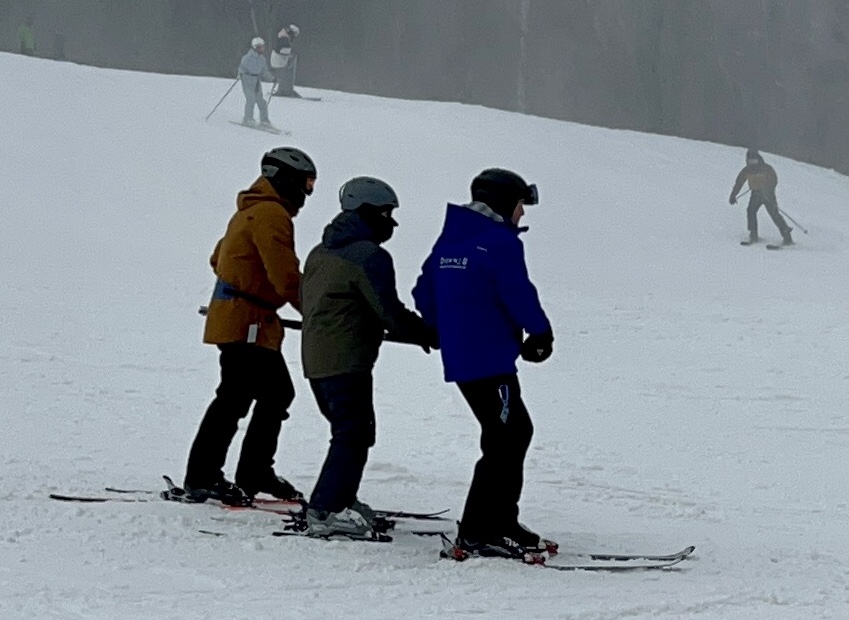 By Susan Judge
I have volunteered for the Arise and Ski program for the past 10 years, and last year my husband Ed and I donated money to replace a Mountain Man sit ski for the program. On a recent trip to Montana, we had a wonderful experience. We were flying out of the Bozeman airport, and I knew we were not far away from the Mountain Man shop where our skis are made. It was 7:30 in the evening when we arrived to discover Bob, the proprietor, closing up shop for the night. I thought we would just stop in to say hello and introduce myself as an Arise & Ski volunteer. Instead, we got an hour and a half tour and an explanation of the whole operation. Bob shared with us how he had responded to the VAs call in the late 1970s to help wounded Vietnam veterans rehabilitate and get back to the lives they longed to live—which included gliding down ski slopes! The shop was much bigger than we had expected—an old warehouse along the railroad tracks, where various rooms housed the different aspects of molding, painting, assembling & shipping the sit ski. Bob lives above the shop, with beautiful gardens displaying some of his other creations. He takes pride in his work and the precision that is demanded in each ski that he constructs and carefully wraps to prevent even the slightest jar in shipping.
But what inspired me the most was his passion as he shared with us his life's calling and his pride in the work he does. He has a record of every ski he has built and where it is. He knows adaptive ski programs throughout the world. And he knows what we do in our program and the lives we touch during our season. It's as if he is personally tethering each and every ski down the hill! Bob was tired and probably hungry when we arrived, but he came to life and was thrilled to share his life's work with the two of us.
If you are a skier and not involved in our Adaptive Ski Program, I encourage you to consider doing so this year. We need volunteers; we are limited in how many skiers we can have by the number of volunteers. And the joys and rewards of participating in the program are awesome! Keep an eye out for the Volunteer Application this fall in the ARISE & Ski section on the website and we hope to see you there!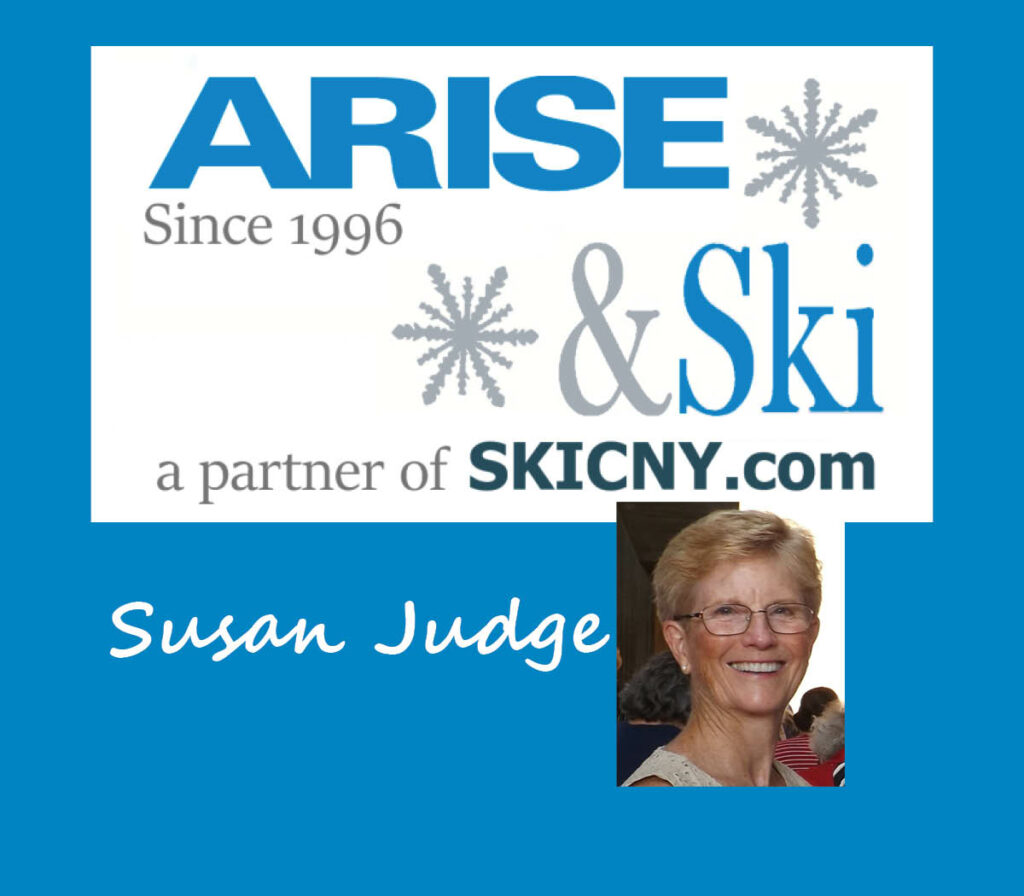 Susan Judge is a former President of the Board of Directors at ARISE. Susan and her husband Ed are long-time supporters and volunteers of ARISE.