May is Mental Health Awareness Month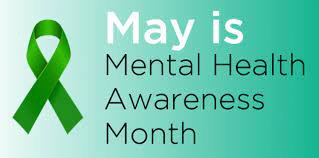 After more than a year of unrelenting stress, isolation and grief Americans are now more aware than ever before of how fragile we can be and how important mental health is. Mental Health Awareness Month has been observed in May in the United States since 1949. Over the next 31 days, ARISE and other agencies will raise awareness of trauma and the impact it can have on the physical, emotional, and mental well-being of children, families, and communities.
The ARISE Clinic is here to help! We have main service locations in Syracuse and Fulton NY, along with over 20 school-based locations. We provide walk-in crisis, individual, group, and family therapy services. We also provide psychological testing, psychiatric evaluation and medication management. All services are provided in person and virtually. Our clinic is expanding in the fall and will be opening up additional school-based sites to meet community need. We are actively hiring for mental health therapist and psychiatry positions.
What makes ARISE programs and services, like the Mental Health Clinic special is that we are organized and directed by people with disabilities; we inhabit the disability community that we serve. While ARISE saw a significant increase in the need for our Mental Health Clinic in the past year please know we are still here if you need help or questions. Call (315) 671-2955.
If you would like more information about Mental Health in CNY go to:
If you would like more information about Mental Health Awareness in America, check out: