Equipment Loan Closet Help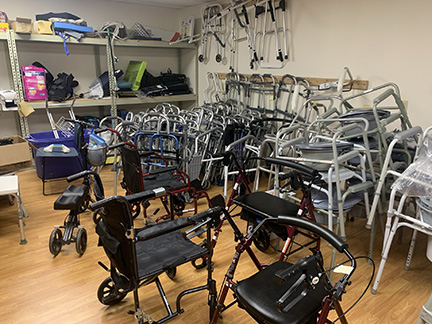 While it might look like we have a lot of stuff in our Medical Equipment Loan Closet, don't be fooled! We have had a run-on wheelchairs and rollators (walkers). We are hoping that our Central New York neighbors will come through with a donation of their slightly used wheelchairs and rollators!
Our Loan Closet has helped hundreds of people who have a need of a device. You can borrow wheelchairs, commodes, shower chairs, crutches, and other items from our Medical Equipment Loan Closet for a few weeks to help meet short-term needs or bridge the time until your own equipment arrives. Anyone can request items. We accommodate requests on a first-come, first-served basis at no cost to you.
Items we typically have available include: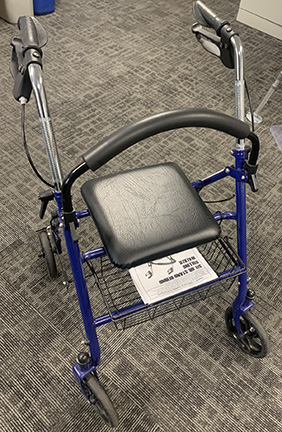 manual wheelchairs (hoping you can help us out with this item!) 
walkers 
rollators (hoping you can help us out with this item!) 
shower chairs and benches 
commodes  
crutches  
canes 
If you have a wheelchair or rollator to donate contact:
ONONDAGA COUNTY
Richard Wood
Advocacy & Accessibility
(315) 671-2927
rwood@ariseinc.org
OSWEGO COUNTY
Jim Cronk
Peer Advocate
(315) 602-4930
jcronk@ariseinc.org