College is for Everyone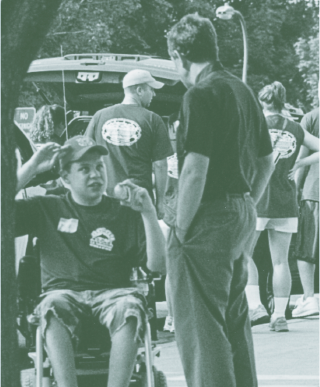 This time of year, I remember back to high school deciding what my college future looked like. I knew I wanted to live on campus but being in a wheelchair presented a few challenges. My biggest concerns were being accepted, making friends, and meeting the academic demands.
Ultimately, I decided on LeMoyne largely due to Mr. Bernardo F. Del Savio. Bernardo was head of academic support services. He was very understanding and anticipated my needs before I realized there was a need. Bernardo scheduled note takers for all my classes administered tests for an extended time and reassured me he would take care of any academic concerns I brought to him. He certainly did fulfill those promises. Making friends and being accepted was up to me!
For all those students deciding on a college, I'd recommend closely checking into each college's academic support services department. If possible, interview current students in similar circumstances. If those supports are in place, have confidence and faith your choice will be a good fit!
Mike Theobald is a contributing writer to the ARISE Website and a part-time employee. His stories offer a unique perspective on life in Central New York