Cayuga Sibshop!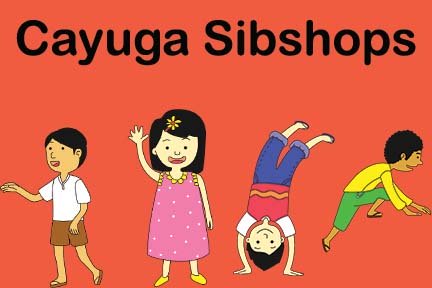 Sibshops are workshops that celebrate the contributions made by siblings of kids with disabilities with peer support and information in a lively recreational setting.

Meet other sibs
Talk about the good and not so good parts of having a sib with special needs with others who get it.
Play some great games.
Explore how other brothers and sisters handle sticky situations sometimes faced by brothers and sisters.
Laugh.
Learn about the services their brothers and sisters receive; and
Have fun!
When?
Third Saturday monthly 10:00 AM to 12:00 PM.
Where?
21 Lincoln St, Auburn NY.
Who?
Children ages 6 to 12 years who are siblings of children with special needs.
Contact: Kelly Daly at (315) 604-4045