Becoming an Effective Communicator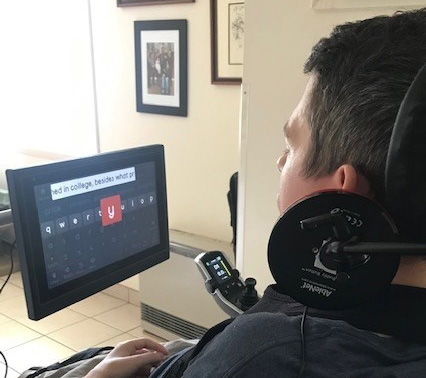 It was last year that I decided that I needed some digital help with communicating. It's getting harder for people to understand what I am saying…so I started the process of looking for and getting approval for a device (Remember how long it took to get the new wheelchair? 🙄) that will keep me independent. It is also very unrewarding when no one can understand the punch line to my awesome jokes!
For the past 7 weeks, I've been taking communication classes at Syracuse University. With the help of a graduate student and a speech-language therapist, I've been learning to use a loaner device similar to one I will be receiving soon.
I've been creating and saving messages, sharing my sarcastic sense of humor but most importantly communicating. There is a movie, "The Diving Bell and the Butterfly", the man suffered a stroke and communicated by blinking his eye. It's a true story and he ended up writing a book about his experience. Like the character in the movie, I feel this device has reopened myself to the freedom of communication again!
More details in the next few months.