Another Win-Win in Oswego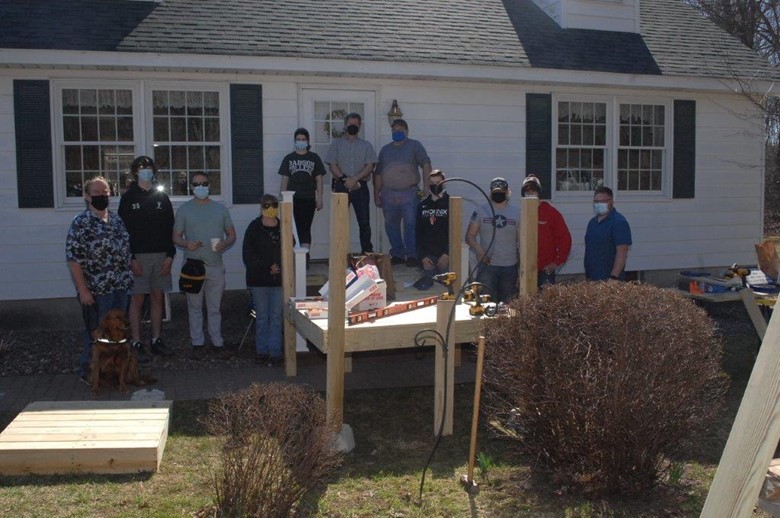 An Oswego county resident now has access to the community thanks to a collaborative project to build a ramp for their home, earlier this month. The staff and students of the Oswego County Center for Instruction Technology & Innovation (CiTi), ARISE and Raby's Home Center made this a win-win for everyone. First the resident now has access to shop, work and visit with friends thanks to the new ramp. Oswego CiTi students received about 4 hours of hands-on training from ARISE Community Outreach Liaison Jim Karasek and Scott Pecoy, the ARISE Ramp Coordinator before installing the ramp. Raby's Home Center benefited from the project and ARISE again, supported its mission as an Independent Living Center (ILC), to promote the full inclusion of people with disabilities in the community.
On behalf of the ARISE Ramp Program, we would like to give a heartfelt thank you to the Staff and Students at CiTi and the people at Raby's Ace Home Center for your continued support of our program.
If anyone would like to become involved with the ARISE Ramp Program, please contact Scott Pecoy at ARISE by phone: (315) 602-4938 or by email at specoy@ariseinc.org
You can also contact Jim Karasek, ARISE Community Outreach Liaison by phone: 315-602-4931 or by email at jkarasek@ariseinc.org.